ENG Crews
Our ENG crews all consist of experienced camera operators and sound assistants, who have been delivering top quality for many years on the German and international television market.
KUK TV produces in all standard broadcast formats and codecs. Depending on the client's requirements, we provide the complete camera equipment, including the tripod, microphone and lighting equipment. On request, we can also supply special equipment, such as hidden cameras, camera cranes or drones. KUK TV fulfils all the demands of professional and high-grade TV productions.
KUK TV also has ENG teams available at short notice with accreditations (Bundestag, German Federal Government) KUK TV is a fair and creative partner, which provides professional support in the audio-visual field.
Klaus Kabelitz
Specialist for sports reports and undercover stories
1990 – "Jahr der Hoffnung" (Year of Hope), 45 min, ZDF production with Dieter Kronzucker
1991 – "Erdgas vom Ural bis nach Südfrankreich" (Natural Gas from the Urals to the South of France), 45 min, Deutsche Welle
Since 1992 – Visual and editorial coverage of all boxing events for RTL, from Rocky to Henry Maske through to Wladimir Klitschko
Since 1995 Specialist for hidden-camera shoots for political magazine shows, such as "Frontal 21", "Monitor" and "Fakt"
2005 – "Chancellor Dual" – Schröder/Merkel
2006 – "FIFA World Cup" and "Axel Schulz Comeback" for all RTL formats
Since 2008 Shooting all Vitali and Wladimir Klitschko boxing matches worldwide for RTL
Since 2007 Various reports in Florida
2016 Coverage of the USA presidential election and documentaries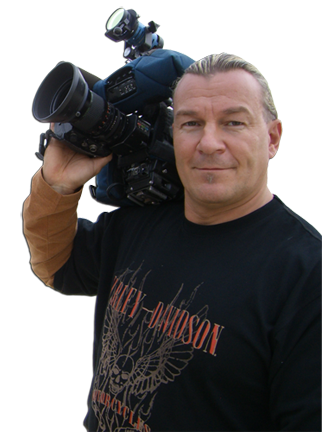 Ken Kabelitz
Specialist for full-frame camera shoots and hidden camera shoots
2008-2015 Working part-time as camera assistant
2015 Awarded Bachelor of Arts from the University of Applied Sciences Mittweida (HSMW) Media Studies Faculty – TV production focus
Since 2016 Cameraman
Since then shooting for various shows: ZDF Frontal 21, Berlin Direkt, Heute, RTL News, NTV News, RTL Boxing, Akte 2016, Punkt 12, ZDF Zoom
Trained for live-broadcast shoots, editing skills (available on-location with immediate transmission to TV channel), DJI Ronin operator, shoots FS7/full-frame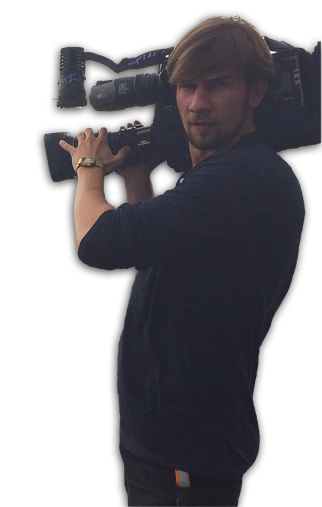 Orlando Hoppe
Specialist for colorful reporting and camera drones
Freelancer with 11 years of experience shooting for:
ARD Sportschau
Frontal 21
RTL Aktuell, Explosiv, Exclusiv
RTL Punkt 6, 9 , 12
ZDF Heute Journal, ZDF Reporter, Länderspiegel
ZDF Morgenmagazin
3 SAT Kulturzeit
SAT. 1 17:30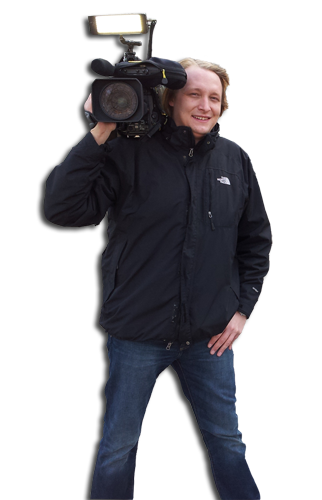 Jens Balling
Specialist for live transmissions and political coverage
Working for more than ten years as a freelance cameraman, as well as a media designer for image and sound. With numerous television broadcasters and clients from private industry to date.
Since training to become a photographer and media designer for image and sound, I have continuously gained extensive experience in camera operating, setting-up lighting equipment and sound recording, as well as in image design.
My references include ARD: Kontraste and Fakt, ZDF: heute, heutejournal, heute nacht, Drehscheibe, MoMa, MiMa, frontal 21, ZDF reporter, Leute heute, Berlin direkt, Mona Lisa, die Reportage, Länderspiegel and ZDFsport, 3SAT: Kulturzeit and Nano, RTL: Punkt 6 9 12, Explosiv, Exclusiv, Extra, RTL News, Nachtjournal and RTL Sport, N-TV: live camera for wide-ranging shoots and other requirements, KABEL1: Die Reportage
As a freelancer, I am experienced and trained in working independently and being flexibly available for shooting locations and times. My personal strengths include teamwork and the ability to grasp situations quickly, as well as creativity.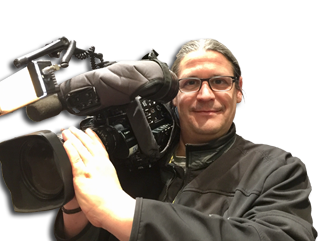 Steffen Schenker
Specialist for full-frame camera shoots and documentary reports
documentary reports
2001 – "Trinidat/Tobago" (Arte/Voyages, HD)
2001 – "Masuren",( Arte/Voyages, HD)
2008 – "Mythos-Schärenkreuzer" (Arte, Entdeckungen, HDV)
Short films, Mephistofilm
2000 – "Glückliches Ende" (35mm)
2002 – "Dienst" (HD) 2007 – "Spielzeugland" (35mm) ZDF/37°
2004 – "Die Welt der Groschenromane" (DigiBeta) 2005 – "Wenn die biologische Uhr klingelt"(DigiBeta) 2005 – "Terroropfer und die Spätfolgen" (DVCPro50)
Portraits:
2004 – "Angela Winkler" (Arte/3 Sat, DVCPro50)
2005 – "Thomas Brasch" (Arte/3 Sat, HD)
2006 – "Jörg Fauser" (Arte, 3 Sat, HD)
2008 – "Heiner Müller" (Arte/3 Sat, HD) docu-soap
2008 – "Supermodel" (Schweiz)
Other
Kontraste/Fakt/Report/Frontal21/Sport-Inside daily coverage, news reports, political magazine reports, as well as shoots for private and public TV broadcasters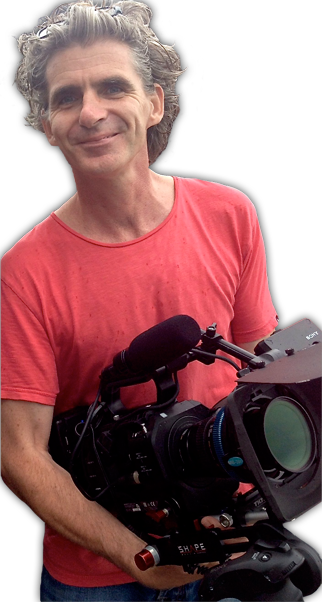 Vera Stockhaus
Specialist for reports and sensitive coverage
20 Kabel 1, Pro 7 and RTL 2 reports, including prize-winning long-term docus: on cystic fibrosis "Judith ein Schicksal" (Judith, A Fate) feature "Prag nach dem Hochwasser" (Prague after the Flood) 20 min
feature "Es mahnen die Mauertoten" (Warning from the Berlin Wall Victims) 30 min Experienced with camera cranes up to 11 m and remote-heads
Experienced with camera cranes up to 11 m and remote-heads
Experienced with e-cameras, pumps, live and studio shooting for the following companies: Satcom "Eröffnung des Potsdamer Platzes" (Potsdamer Platz Opening) and "Daimler Chrysler Business-TV" as well as High Media "Funkausstellung für Telekom" (International Consumer Electronics Fair for Telekom)
Hidden camera experience for ZDF, WDR, RTL, Sat1
2004 Series "Die Stasi und das Fernsehen" (The Stasi and TV), 3 episodes, each 45 min
2005 cinema-release film "Im Auge der Macht" (In the Focus of the Powers), East German Stasi material
2007 ZDF Zoom 2-part series "Erbenermittler USA" (Inheritance Investigators USA)
2010 ZDF Frontal "Illegaler Welpenhandel Polen" (Illegal Puppy Trade in Poland), experienced with camera drones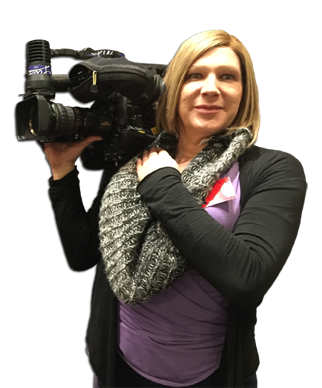 Hanno Rank
Specialist for full-frame camera shoots and reports
Reports, political magazine shows, news for public and private TV broadcasters, image films
Likings: Food, garden, travelling, culture
Reports
2010 "Anders sehen in Norwegen" (A Different View in Norway), MDR/freelance report (Norway)
2011 "Die Sozialhelden" (The Social Heroes), MDR/freelance report
2012 "Jung genug um die Welt zu verbessern" (Young Enough to Improve the World), MDR/freelance report (Sri Lanka)
2013 "No more Tabus", MDR/freelance report
2014 "Mobil um jeden Preis" (Furniture at Any Price), MDR/Exakt-Die Story
2015 "Kinder haften für ihre Eltern" (Children Are Liable for Their Parents), ARD/Deutschlandreportage
2016 "Pfarrers Kinder" (Pastor's Children), documentary
2016″Jill Kussmacher", Dominican Republic, RTL2 Family Stories
Image films
Spreequell, Thüringer Waldquell, Glashäger, Margon
Merian, Loreal, Amapur, German Garden and Landscaping Association,
Federation of German Food and Drink Industries (BVE)
Magazine shows
Vox/Wissenshunger, prominent N-TV/Reise, deluxe, Kabel1/Abenteuer Leben, ZDF/Volle Kanne, Sonntags, Menschen-Das Magazin, MDR/freelance reports, artour, RBB/Stilbruch, Was, SWR/Grünzeug